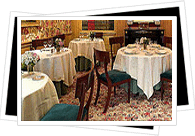 Hmm… Ready for some highly satisfying eats?
Cordoba is filled with places for you to not just fill your stomach but also to learn more about the city. The restaurants and tapas bars reflect a hunger for good food and good times by Cordobans and tourists alike.
Plus, the choices are endless! You can take your pick, depending on your tastes and your budget.