Ah! The great outdoors!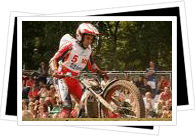 Cordoba is blessed with natural beauty, gorgeous landscapes and perpetually mild weather, so much so that indulging in any outdoor activity is very much a pleasure. From trekking and hiking to hung, mountain-climbing or kicking back and relaxing, there are endless way to enjoy the outdoors in Cordoba.
Find out more about Cordoba, Spain and outdoor activities you can indulge in.