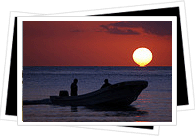 There is a wealth of hunting and fishing grounds on the areas north of Cordoba. Nearby, you can opt to fish on the Guadalquivir River, which in itself has a wide variety of fish species that would excite any avid fisherman. Outside Cordoba City, there is the reservoir in Iznajar which is a rich fishing ground.
As for hunting, there are around 1,500 shoots in the province. Some of these are open to the public. The Sendero Aldea del Cerezo-Venta del Charco route will also provide you with rich hunting estates with deer. In the Sierra de Hornachuelos Natural Park, there is a hunting spot for red deer and wild boar.
Happy hunting and fishing!